Gibson, Warner Bros. Discovery'nin yeniden örgütlenme sürecinin filmin gecikmesine neden olduğunu söyledi.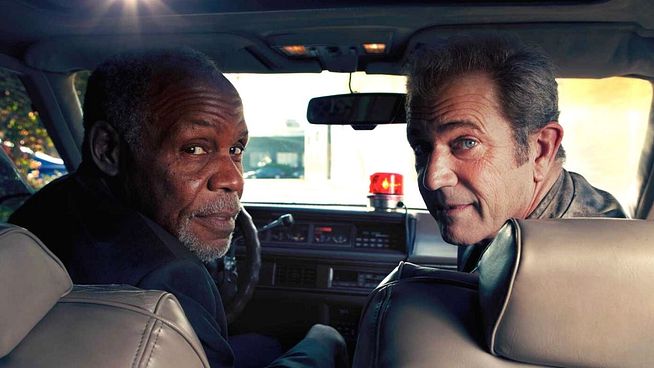 "Cehennem Silahı" serisinde ünlü Dedektif Martin Riggs'i oynayan Mel Gibson, beşinci filmin durumu hakkında bir güncelleme paylaştı. Serinin orijinal yönetmeni Richard Donner'ın 2021'deki ölümünün ardından Gibson, filmin yönetmenliğini devraldı. Richard Wenk'in (The Magnificent Seven, The Equalizer) yazdığı senaryo, Donner ile birlikte geliştirilmişti ve film HBO Max'te yayınlanmak üzere planlanmıştı. 
ScreenRant ile bir röportaj gerçekleştiren Mel Gibson, filmin yapım sürecindeki gecikmenin Warner Bros. –  Discovery birleşmesinden ve yeni CEO David Zaslav'dan kaynaklandığını söyledi. "Herkesi kesip atıyorlar ve yeni insanlar alıyorlar. Bu şirketlerin yeniden bir araya gelmesi her zaman zaman alır, bu yüzden bir gecikme oldu." diyen Gibson, herşeye rağmen filmi ayağa kaldıracaklarından emin olduğunu ve çekimlerin muhtemelen yeni yılın ilk çeyreğinde başlayacağını belirtti. 
Filmin konusuyla ilgili ayrıntılar gizli kalırken Gibson, ekibin Donner ve Wenk'in geliştirdiği "gerçekten iyi bir senaryoya" sahip olduğunu söyledi: "Gerçekten iyi bir şablonları vardı, Richard öldükten sonra yazarla birlikte oturup birkaç taslak daha yapmak ve bunu Donner'ın isteyeceği şekilde yapmaya çalışmaktan onur duydum, çünkü adamı çok iyi tanıyordum. Bu lezzeti elde etmeye çalıştık ve ortaya çıkan şeyden oldukça memnun kaldık."
Filmde, Mel Gibson'la birlikte orijinal serinin yıldızı Danny Glover Dedektif Roger Murtaugh olarak geri dönecek. Oyuncu kadrosunda ikiliye ek olarak Bob Jennings (Den of Thieves) de yer alıyor. 
0
Mutlu
0
Üzgün
0
Sinirli
0
Şaşırmış
0
Virüslü
Mel Gibson "Cehennem Silahı 5" Gecikmesi İçin Warner Bros'u Suçladı – Haberler
# Brosu
# Cehennem
# Gecikmesi
# Gibson
# Haberler
# için
# Mel
# Silahı
# Suçladı
# Warner